Already a few weeks ago we commented on the particular of the so-called BlackBerry flat rates, Today, we look at this matter in more detail.
If someone would like to sell one BlackBerry and its associated data service is likely to insist us in their two big " advantage ": the immediacy of your push email and that we should not worry about data traffic since everything is included. About the first thing already talked about in this entry and the second is really so?
Connections of data through mobile devices can be of three types: connections WAP, direct connections to Internet y BlackBerry Internet Service (BIS). In the first type are the connections to services as MoviStar e-motion o Vodafone Live!, an Internet tailored to the operator. The second type is opened to any point of access (APN) Internet traffic. And the traffic through the tunnel BIS is the " secret " of the BlackBerries by which channels including email and instant messaging.
According to this, what does really that flat rate offer us? Although surprisingly it is not an easy to answer question and we look forward to the debate and contributions in the comments. Unfortunately there is a place where we can find reliable information, and we use our experience basically by the method of trial and error.
We can tell our past experience in Movistar and our beginnings in Vodafone.
Theoretically one BlackBerry new and installed additional programs should not be problematic, using e-mail, instant messaging and navigation through the scanner icon should bring all your traffic through BIS and therefore not have charges outside the rate flat.
Is not always true, for unexplained reasons the Blackberries of Movistar they make connections to moción unless you like the user and this is charged outside the rate flat with the consequent economic meltdown for the unhappy user. The solution? Claim Bill after Bill or achieve no few difficulties that will disable the service moción in the line. In Vodafone It seems that does not occur, this is the information that I get and confirm (or not) in the future.
Most problems occur when you install additional applications since it seems that you due to the issue of payment of licenses to RIM many applications do not carry traffic through BIS using the operator Internet APN so either " invisible " or asking the user to configure it. For my part I have identified applications as Toodledo (Task Manager), Qik (publication of videos), EverNote (notes management) or SugarSync (remote file access).
In this case we return it safe in Movistar, This traffic will separate and Vodafone back the doubts, it seems that if you set the APN of Vodafone Live!, traffic enters the rate flat, but if you set up a standard Internet APN traffic not included in rate.
Our readers believe that it is not easy to clarify the issue, so there is more to make and review our bills.
Gallery
Summer Breeze Campground – Iron Mountain, MI » cabin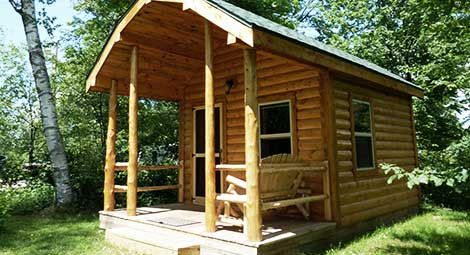 Source: www.summerbreezecampground.com
Spilled Wine Weigela
Source: www.greenwoodnursery.com