Ltechnological developments in the field of underwater lighting is going very fast. It seems like yesterday when the only powerful and effective lighting system was formed by halogen lamps, great in "return" the natural colours of the underwater environment, but with considerable weight and size issues and, above all, with a limited autonomy.
Then came the LED bulbs, with their low power consumption have solved the problem of autonomy, but proved to be absolutely insufficient to make natural colours in daytime dives.
Another lighting concept was that of gas discharge lamps (HID) linking to low power consumption, and thus to considerable autonomy, the ability to deliver powerful beams of light and very white.These lamps, however, were not able to appreciate the natural colours under water.
And here is the arrival of the latest-generation LEDS, warm ones, who are able to combine the advantages of halogen lamps with LED lamps ones: ability to appreciate the natural colors and long battery life of the lamp.
We are at the point of arrival? Certainly not. The technology and scientific progress will definitely later.
Q ui here an interesting article written by Massimo Carello (www.torcesub.it) Underwater lamps only German dealer in Italy, FWT-Schulz (http://lampen.fwt-schulz.com/lampen/) that, responding to your questions on the topic of underwater lighting provides a useful guide to choosing and buying a dive light.
TorceSUB offers a wide range of Flash lights, lamps and underwater lights for all kinds of professional or recreational application.
There is a lamp or a light "better", but you can make the choice that is best suited to the use you want to do. Therefore, through answers to frequently asked questions and interesting facts related to the underwater lighting we have created a small, and we believe useful guide to choosing and using a system of underwater lighting.
Before going in the choice of lamp though, let's see what are the different characteristics of halogen, LED and HID technologies and give you some information about light and how to measure it.
What is a halogen bulb?
The halogen bulb is a special where the tungsten filament is raised to a higher temperature than a normal incandescent lamp and then emits more light. When the filament of an incandescent lamp becomes lost in the tungsten atoms also emit light thinning and running out up to burn. In more glowing filament, halogen lamps, since the process of exhaustion should happen before but to remedy this in the bulb or lamp bulb-forming gas halides have been included (hence the name) with atoms evaporated tungsten. This gaseous compound lies with the incandescent filament ridepositando tungsten atoms in a regeneration cycle continuously, said halogen. In particular the use of Xenon gas allows to obtain a very similar to that of the Sun, and then these lamps are the most used in photography or in projectors and applications in General. Normally these bulbs last only several tens of hours against hundreds or thousands of other halogen but give a higher light output as well as a spectrum similar to sunlight. The divers are used typically powers from 20 to 100 Watts 6 or 12 Volt powered. Of course the more backlight is powerful and requires adequate battery packs to ensure sufficient autonomy, a good compromise with 50W where you can get 50/60 minutes of autonomy with accumulators from 5Ah.
Advantages of this technology: excellent color rendering in daytime dives, you can adjust the intensity, low cost, good strength and durability. Disadvantages: low productivity (average 35 lm/W) from which follows or low autonomy or larger and heavier battery packs. To clarify: the efficiency of a light source is given by the ratio of the light output emitted, expressed in lumens for example, and the energy used to obtain it, expressed in Watts.
A useful information (source: OSRAM) halogen bulb emissions into the lumen 12V Xenon, the most efficient on the market:
| | | |
| --- | --- | --- |
| 100W | 3,600 lumens | 3,500 Kelvin |
| 50W | 1,600 lumens | 3,400 Kelvin |
| 30W | 750 lumens | 3,300 Kelvin |
| 20W | 460 lumens | 3,200 Kelvins |
from these values, you can also take a useful discussion and comparison with the emissions of the LEDs.
What are the LED lamps?
The term "LED" stands for "Light Emitting Diode", meaning "light emitting diode". The LEDs are exploiting the optical properties of some semiconductor materials to produce photons (in the band of visible or infrared). When you use an LED, you must always have a current electronic control in order to limit it and keep it in the allowed values so that the LED does not burn. Unlike what is commonly believed even the LED produces heat but holds him back inside and must be carefully designed and fitted to dispel them outside, especially those with high power normally used in scuba diving, or risk destroying the LED. Underwater perspective LED lamps have two great advantages: the autonomy given by low power consumption, and high impact resistance and vibration (there is a filament that can break).
Advantages of this technology: excellent strength and durability (50,000 hours against the 50 hours of a halogen or Xenon 1000 hours of a halogen "normal"), high yield (80-100 lm/W), wide range of colours available, small size, instant on and low sensitivity to humidity, low temperatures and repeated switching.
Cons: average cost, electronic control unit power needs of a single LED is not very high (to get elevated emissions accurately must be led and focus light more match all to get a uniform beam). It must be said that LED technology is evolving very rapidly and increasingly powerful LEDS are placed on the market.
What is color temperature (or light)?
The color temperature of a light source is a numerical measure of its rendition. Is based on the principle that any object, when heated to a certain temperature, emits light of variable color depending on the temperature. The reference system is based on the variation in color of a black body radiating ' ideal, warmed and brought to a condition of black, cold, glowing white. As you increase the temperature, the initial black body changes to red, to Orange, to yellow to white to white/blue. The color temperature of a light source is the temperature, in degrees kelvin (K), to which the colour of the light emitted by the body will correspond exactly to that of the light source. Each light source, especially the Sun, does not emit light of a single color but emits more or less distributed all along the spectrum. Then the "likeness" perceived by us compared to sunlight does not depend only on the color temperature of a light source but also from the spectrum that it emits.
Also in this case it may be worth a brief table of comparison in order to better target in choosing the most suitable light source for your needs:
| | |
| --- | --- |
| light of a candle | about 1,000 Kelvin |
| light of the setting sun | about 2,000 Kelvin |
| halogen lamp | 3,000-3,500 Kelvin |
| fluorescent lamp | approximately 4,000 Kelvin |
| sunlight at noon | 5,500 Kelvin |
UNI 12464 you can talk about:
warm white If the color temperature is less than 3,300 K
neutral white If the color temperature is between 3,300 and 5,300 K
cool white If the color temperature is more than 5,300 K
But then what is the best light to be taken in scuba diving?
There is no simple answer, but we can still think about some aspects of scuba diving. For example, if we want to have a light that returns the natural colors during a daytime dip in the sea we cannot forget that water absorbs light differently and that why blue predominates in depth is the fact that the light red/yellow is the first to be absorbed and therefore does not penetrate if not in the first few metres. Under these conditions it is clear that if you use a "hot" light (halogen or LED warm light) I'm going to restore those frequencies of sunlight does not penetrate deep thus restoring the natural colors of the organisms that light up. Conversely if I am in the cave, in a wreck or during a night, where there is the powerful blue cast of Sun, warm light my lamp I will look "yellowish" than a white light lamp (neutral white light LEDs 4-5,000 kelvin) which in this case happens to be the best to give me back the natural colors. Also find me in a dive day and, even more so in a night, I'll have probably a medium light beam in order to illuminate an area and not a single central point very intensely.
Instead, if we put the case of diving in poor visibility with strong (mud, algae, etc.), my requirement will not be so much focused on the colors but will be to "Pierce" and allow me to see and report at a great distance, and this I get more with cold white lights and very concentrated in a narrow beam high intensity.
For filming underwater digital photography or is it true that the higher the color temperature and better will be filming?
That's not true. The lamps with high colour temperatures have a chromatic component which tends to blue. Despite the auto white balance systems, for the digital footage you should get as close as possible to the solar spectrum, or with a white light with all the color components. With current technology the light type that most closely matches those characteristics and with sufficient powers has the halogen lamp or hot white light LEDs.
HID-Xenon HID lamps, or what?
Are metallic filament bulbs without where light is produced by an electrical discharge between two electrodes immersed in an atmosphere of gases (HID stands for High Intensity Discharge), usually Xenon. To generate the initial voltage is required to download tens of thousands of volts for which must be checked by a special electronic control unit (the so-called "ballast") which deals with later to reduce tension and stabilize the light. The light produced is very intense and white shade bluish (6,300 kelvin) and the light output is very high, about 100 lm/w.
Advantages: being available with discrete powers can generate a bright light with a good autonomy and relatively low fuel consumption. Disadvantages: the cost, the bulb can overcome even the 100 Euro and so can be said of the ECU, the sensitivity even at very small traces of water (the voltages employed range from 6,000 to 30,000 volts, so just little humidity to short circuit the electronic part), sensitivity to impact and repeated ignitions, ignition progressive (maximum light you get after a few moments, and you cannot turn the lamp in a few seconds). Until a few years ago were the only alternative to halogen and therefore have had a decent spread, particularly in the field of technical diving, despite the limitations that we just saw.
Or ra that the LEDs are well established, the HID are a technology intended to downsize if not to disappear, at least in part.
I happened to read that a certain LED or HID lamp is equivalent, for example, a 50 Watt halogen, what do you mean?
Basically nothing or almost in the sense that the Watts represent power consumption and since each light source has a different performance, a different spectrum, a temperature of different light, and each lamp has a parabola with a different beam angle, compare them based on the Watts doesn't make much sense. It's a bit like saying "seems to emit as much light from a halogen lamp 50W", but is more a personal opinion, a visual sensation, that an objective fact. To compare the amount of light emitted by a lamp you need to think about the lumen or the absolute measurement of the emitted light rather than the energy absorbed.
How do you measure the light?
The unit of measurement is the "candle", indicated by the initials cd, that represents the intensity, but typically is shown another magnitude, the "lumen", lm, that is the luminous flux emitted per unit solid angle (a one-degree cone to be understood). Beyond the definitions and the relationships between these two quantities, it can be said that two light sources emitting the same lumens can be said to be equally powerful. This does not mean that the beam of light two lamps with the same lumens are equal because then other factors: the accuracy of the design and construction of the parabola or the lens, the angle that is the width of the cone of light emitted from the parable, the color temperature of light (our eye perceives the light yellow-green).
I often found written that a given lamp is a light … lux. What does it mean?
The lux is a measure of light but instead measure the light emitted at an angle, like a surface illuminance measurement lumen, which is 1 lux equals 1 lumen per square meter. It is clear that at constant lumen output and away from an area, say for example a meter, a lamp with a reflector with a wider beam produces fewer lux a lamp with a concentrated beam while having the same light output. So if you do not declare the beam angle and illumination distance detection occurs, the lux has a very relative significance in assessing the power of a dive light. Can still be useful as a reference to know that the light of a full moon to 1 lux, maxes out the Sun at dawn or dusk reaches 400 lux, in one day, overcast skies reaches 1,000 lux, in a clear day, can reach a ground lighting from 32,000 to 130,000 lux.
But then what should I set to see how much light a lamp?
If there are indicated the lumen output, as we said, this is a great comparable index. Otherwise, if we find the lux, we can build on these but only if the amplitude of the light beam of the two lamps in comparison is equal.
It is also important that it be declared a range of light intensity, lux. Typically the distance assume in one meter (as per our detections) but unless stated may invite suspicion.
It's better to keep the Illuminator fully charged or discharged when not in use?
All our lighting systems adopt NiMH or lithium ion batteries with no memory effect. No battery should never be drained completely, this will reduce the life or even hurt him irretrievably. That's why our most advanced lighting systems are equipped with an electronic circuit that has handled the discharge process and stop it at the appropriate time automatically. It is important to keep load, partially or totally, the light box when not in use. If not used for a long time you have to perform a download and subsequent loads, in particular for NiMH batteries.
You can use different battery charger with charging currents?
We recommend that you only use the battery charger supplied "smart", as featured on the instruction manual. Excessive charge currents can compromise irreparably your illuminator.
Can I keep charging my lamp even when the indicator light on the charger is green?
The Green LED indicates that the charging process is complete, from that moment on, the battery provides a very low charge current to counteract the self-discharge of the battery. Using the ' smart ' battery charger supplied with the battery pack can be left connected indefinitely, however this is not recommended because it represents an unnecessary and anti-ecological energy consumption.
What is battery memory effect and how can I avoid it?
In layman's terms, the batteries subject to memory effect, i.e. in particular the Ni-Cd, if they are not completely discharged when charging, you "remember" this residual energy level and while using won't come down beyond this level thus reducing their energy capacity: this is the so-called "memory effect". To prevent this you must always unload the batteries completely before being recharged. The memory effect does not exist, or is very limited in NiMH batteries (for which it is advisable to complete cycles of discharging and recharging only during long periods of inactivity to retrieve the energy capacity) and is totally absent in lithium ion batteries. All our batteries, rechargeable batteries and battery packs sold individually, using modern NiMH batteries or lithium ion batteries do not have memory effect.
What are the differences between Nickel Cadmium (Ni-Cd), Nickel Metal hydride (NiMH) and lithium-ion batteries?
Between these three types of batteries, Nickel-cadmium batteries (Ni-Cd) are those with the lowest specific energy (that is, the amount of electricity stored at the same weight), a rate of self discharge and a high memory effect. They on the other hand a long life (about 1,500 charging and discharging cycles) and a very high discharge current, they can provide a lot of power in a short time without damage. The major defect of these batteries is the memory effect but the main reason for which are going into disuse is the high polluting power of Cadmium.
Nickel Metal hydride (NiMH) batteries have good specific energy, a rate of self discharge comparable to that of Ni-Cd, a very low memory effect (absent in last generation ones like those used by us). They still have a shorter life span (average approximately 500 cycles) and a minor discharge current.
Finally the lithium ion batteries have a high specific energy (energy then weigh less in earlier), a reduced rate of self discharge, no memory effect, a high discharge current, a high average life (about 1,000 cycles) and a reduced cooldown. Their limit at the moment is the higher cost compared to earlier, which is why when we use it only in some top models.
I noticed that the battery warms up during the charging process, is this normal?
Yes, when you are charging a battery, the initial temperature increases significantly because of its internal resistance. Therefore it is normal that the batteries can be hot at the end of a charge, especially if you have performed a quick charge.
Overpressure safety valve is needed on the battery?
Depends on the type of batteries used and their sizing. Usually battery packs under dimensioned compared to actual needs will become very hot during discharge and can produce gas, in this case it becomes necessary to insert a safety valve for discharging any gas. Normally though, if the battery is properly designed and quality cells are used, it is no longer necessary to enter a safety valve and is indeed inadvisable because it is always a possible way of flooding.
What maintenance should I do to my lamp?
Our lighting systems, our lamps and dive lights, were all designed and constructed to minimize the risk of failure and exclude events of corrosion using materials and surface treatments details, however proper maintenance can extend the life. The following tips are General in nature and can be applied to all kinds of underwater lamp
Dopo each dive in the sea always rinse the outside of the light box with the current fresh water, preferably slightly warm, with the moving parts (such as freezing or the control knob).This will eliminate any residual salt accumulated on the surface of the product and its external cavity.
Before removing the charging plug or open the Illuminator, dry it carefully to prevent entry of water.
after use always charge the battery pack, rechargeable batteries must never be left completely empty, this could seriously affect their performance and their lives (for complete discharge here means beyond the limit of protection given by the internal electronics, this could only happen if the flashlight, once discharged, was left idle with the sole remaining power. Due to the self-discharge this residual charge would be reduced further over time until the full real download).
Dopo charging the light source to cool before closing it and storing it in a dry and temperate climate (high temperatures-car boot-or overly strict-balcony in winter–can damage each rechargeable battery type).
before putting the charging plug or replace the Illuminator verify the integrity of the o-rings. Should they be very dry, lubricate them with a thin layer of Vaseline or silicone.
6.always ensure that the seat on the body of the illuminator is clean.
7.never touch the illuminant bulb, the reflector or the LEDs with your fingers, always use a dry cloth or a piece of clean paper. If accidental that this happens, wipe the surface of the bulb with alcohol, then thoroughly dry before you reattach it.
We hope to be useful with these brief indications and we trust you will find your ideal system among the proposals of TorceSUB!
Gallery
Where's The Love? 5 Ways To Thrive During Venus Retrograde …
Source: galadarling.com
5W LED Door Welcome Emblems Light With Car Logo for Benz S …
Source: alexnld.com
Big Animals – Great White Sharks, Mexico, South Africa …
Source: www.divephotoguide.com
Summer Holidays Cards With Sea Elements. Cartoon Vector …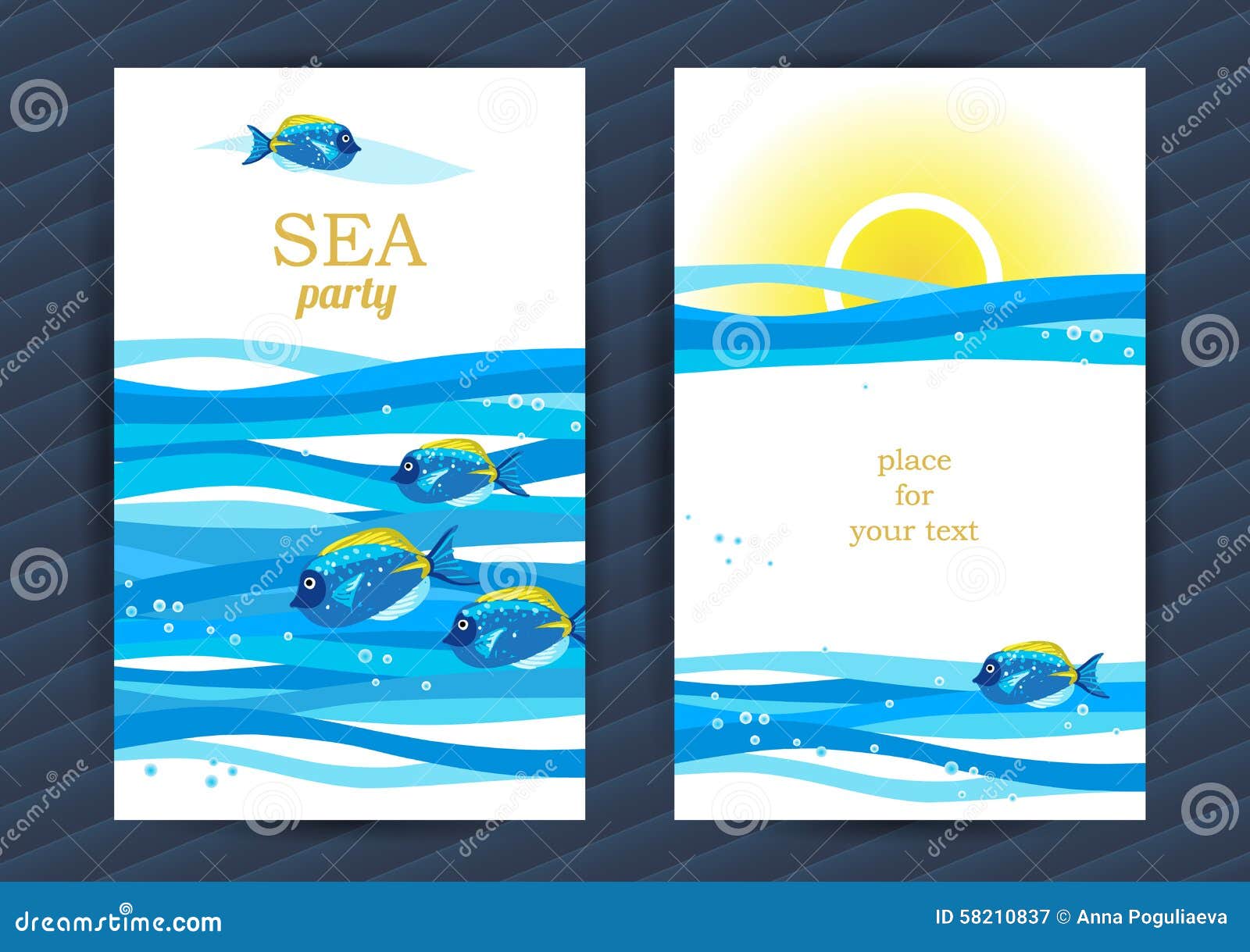 Source: cartoondealer.com
The Comfort Zone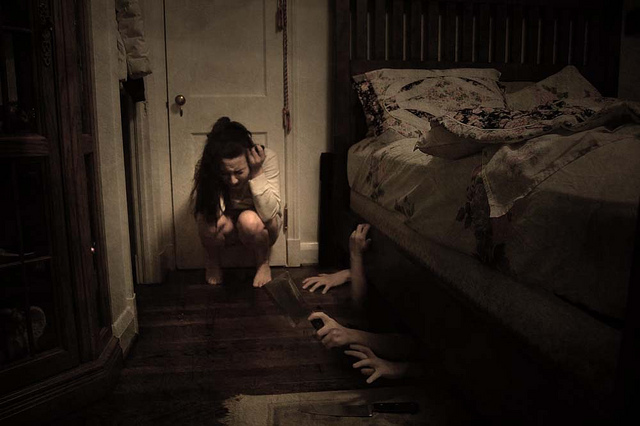 Source: www.elephantjournal.com
These Unreleased Super Mario Odyssey Costumes Show Off …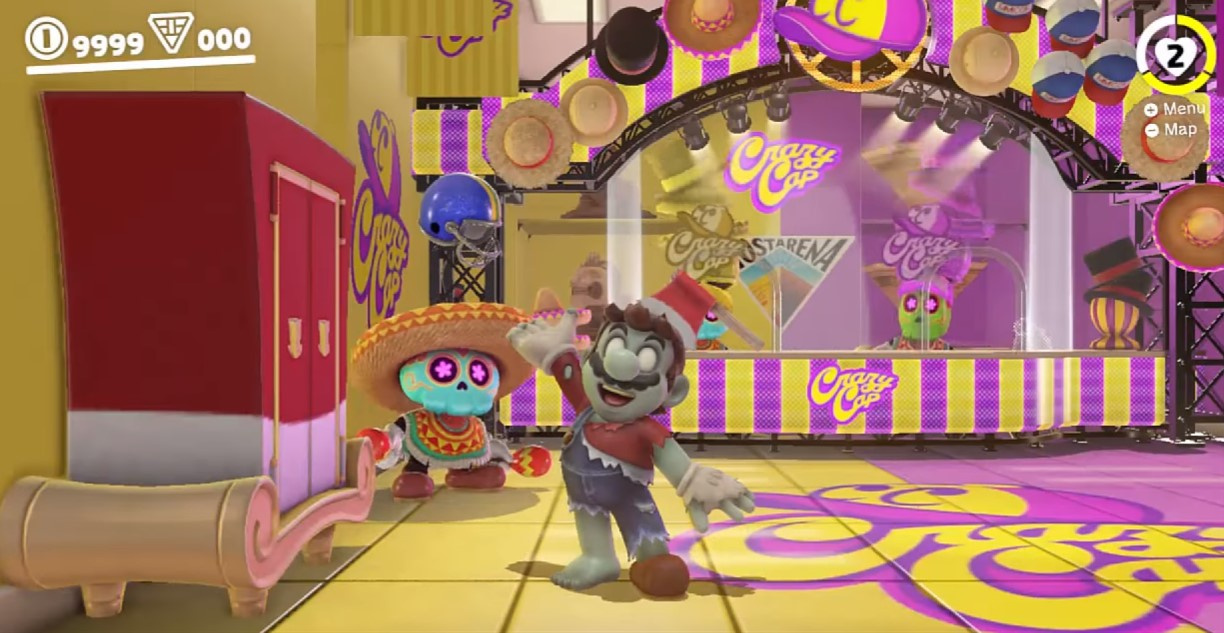 Source: www.nintendolife.com
Dark Souls III first details, screenshots leaked
Source: gematsu.com
DUI Public Safety TLS Drysuit
Source: www.diverescueintl.com
Here Are the Top Trends in Bathroom Designs for 2018 …
Source: www.sandyspringbuilders.com
Citizen Eco Divers Watch
Source: www.watersportswarehouse.co.uk
Dark Seas Division T-Shirt – Dan's Dive Shop
Source: dansdiveshop.ca
The Truth About Dermaplaning
Source: budamedspa.com
Chicken Coop
Source: www.divebars2fivestars.com
PUNCH
Source: punchdrink.com
Dark Souls III leaked info and screenshots [RUMOR
Source: www.neogaf.com
USB Rechargeable COB Red & White Light Waterproof Bicycle …
Source: alexnld.com
Review: Assassin's Creed Origins (PS4)
Source: www.geeksundergrace.com
Diving in Maldives Egypt Thailand Oman Japan Spain Croatia
Source: www.euro-divers.com
Hand Free Light Holder Glove For Outdoor Diving LED …
Source: alexnld.com
Cenote Dzitnup – Cenotes Of Mexico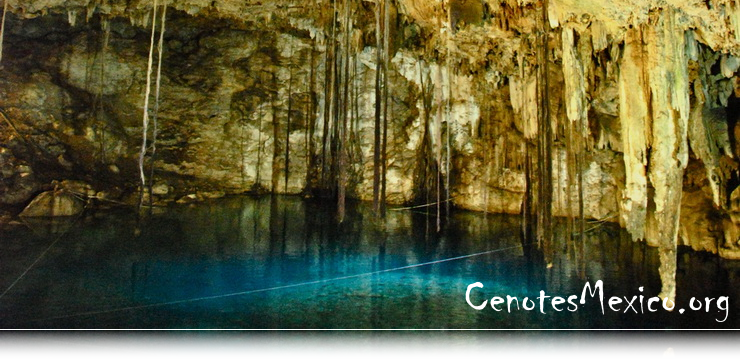 Source: cenotesmexico.org