In the world of fashion, high fashion, the best expression of fashion, there comes a season more willing to show their creations are able to raise the category of true works of art. Some drawings plus meet a series of requirements, including being made entirely on measured with the finest materials and hand made by the best tailors, seamstresses, Embroiderers and other craftsmen (or artists) most qualified in the world, with at least hundreds of hours of hard work.
Years of tradition and experience we offer an exquisite confection, showing the trends of the season, as the transparency seen in strategic Valentino and Dior, or the cuts that expose the entire skin offered by Atelier Versace or the Maison Martin Margiela, as well as the unquestionable Asian influence seen in Chanel, Valentino, Viktor & Rolf and Jean Paul Gaultier, among others.
Alexandre Vauthier. True to your style, the designer presented a mixture of Balmain collection of Christophe Decarnin and Anthony Vaccarello. Draped bustiers sexy silhouettes presented mark. A sexy woman playing with only cuts and necklines are perfect, without falling into vulgarity. Asymmetric ultra short dresses, draped miniskirts with sports jackets materialized in crocodile or black velvet, elaborate and sophisticated leather bustiers point avant-garde touch from the collection. Adjusted cuts, asymmetries and provocative side vents mark the sensual and feminine proposals of this collection.
Alexis Mabille. A dramatic collection shows a fairy tale to honor the impressionist painters and that opting for soft color combinations, nothing shrill, focuses attention on bulky constructions of satin and lace. An exquisite creation, full of details like ruffles, bows, ostrich plumes and applications of precious stones, which were accompanied by ingenious and sophisticated headdresses.
Armani Prive. Fluid fabrics, pastel colors, skins, feathers, Rhinestones, Swarovski crystals and Pearly effects summarize the materials that construct the dreams in the form of Haute Couture by Giorgio Armani. Carved and subtle designs that focus attention on their sexy cleavage and is distinguished by indescribable light transmitted. New reinterpretation of the androgynous look of the designer through Lightweight jackets and pants for the more sober, while the more sophisticated dresses come with a lot of lace encrusted by a plethora of pedrarias. Following the trail leaves the wear costumes designed by Prada to the recent remake of the Great Gatsby, Armani let her feel a clear influence "prudish". A palette of pale silks, furs, tulle and lace, models inspired by the art deco like maximum expression of femininity and elegance.
Chanel. In a show as dramatic as their proposals for Haute Couture, Chanel reinvents again your iconic tweed cover shaped, miniskirts and cropped jackets. A new silhouette lets himself feel on the legendary maison that marks virtually all its proposals with wide belts. Karl Lagerfeld suggests overlays with long skirts in a row accompanied by shorter skirts, with boots XXL. The creations in your gray and black majority, filled with sequins, embroidery and mosaic work, show a new reinterpretation of the vision of Coco; Karl gives a somewhat futuristic touch thanks to metallic fabrics and shiny silver details that decorate the entire collection. As a note to highlight the sophisticated Tufts that accompanied the proposals.
Christian Dior. With the couture tradition in America, Asia, Europe and Africa as a key influence, the Dior collection went from Japanese prints Shibori to Africans Masai. Fluidity and draped, more transcendent novel as a novelty, which left room for the classic costume Bar, new object reinterpretation by Raf Simons. An ethnic interpretation and legacy of conceptual "maison" betting again by strapless neckline to give a plus of femininity to your drawings; and that stands out as the most functional and avant-garde alternative front of overloaded proposals. It is necessary the excess stones and details to be considered Haute Couture?. Multicolored flowers and confetti outside the tiring of the glamorous Hollywood look.
Elie Saab. In the purest style Elie Saab, the majority of long dresses to the ground, were well defined and silhouettes were covered with precious ornaments. Timeless elegance and intricate embroidery, marks the identity of the Lebanese designer, form the refined proposals. Ruby, Sapphire, Emerald and champagne form the majestic color palette make up this stunning proposal, worthy of the best red carpets.
Giambattista Valli. With fragility and delicacy, the Ethereal designs presented by Giambattista Valli, inspired by the porcelain of Meissen, Sèvres and Capodimonte Wedgwood, praised the spring and femininity.
Drapery, floral motifs, exaggerated ties, fascinating textures, exquisite detail and subtle transparencies which pass in ivory and pastel proposals to cover the designs with vibrant colors like Crimson, yellow Canary and profuse flowers. Some embroidered flowers or applied show mastery of the craftsmen behind the creations. To highlight the metal headdresses and belts worn by models who show a Wrinkly effect and ingenious.
Jean Paul Gaultier. In contrast to the expected from a collection of Haute Couture, the enfant fashion by a bet terribe proposal for decidedly dangerous women inspired by: Poison Ivy, Catwoman and Mata Hari. Trapeze cuts or rounded, very "animal print", oriental-inspired details like the conical hats and very bright thanks to the Swarovski crystals define a proposal highly ornamented. To highlight the use of "animal print", as stamped on sophisticated is used in socks, shoes and bags.
Maison Martin Margiela. It is unexpected that the collections of Couture is all about, the Maison Martin Margiela becomes protagonist with the proposals which comprise white t-shirts and jeans, perfect intricate and complex base designs. LaTeX, 3D colored flowers, "art nouveau", vibrant and oriental-inspired lace leaves no doubt an amazing collection. A highlight for the innovative masks that used the models to keep up with all the proposals.
Valentino. For Valentino, it's all about balance. A regional balance able to combine simple and modern silhouettes with brocades, embroidery and beads in traditional materials like cashmere and velvet. An authentic celebration of Baroque in the designer opted for regular lines in their Haute Couture collections, embroidered or printed with motifs of flowers, birds and bees, while the less sophisticated looks were executed in the coarsest and resistant fabrics in need of excessive details. As the color palette, highlighted by the gold and black, as well as the grays, Browns and beiges with a few strokes of deep red. Undisputed bet for silhouettes in the form of "Hourglass".
Versace. The seductive femme fatale "presented by Versace dress with sophisticated combinations of networks, chantilly lace and crocodile skin, to provoke with luxurious transparencies and Mermaid silhouettes. Some silhouettes ranging from tight pants and overalls to dresses structured party loaded with metal hooks and bright sequins and Swarovski crystals. Collection that exudes sensuality with daring openings and cuts.
Zuhair Murad. Titled "haunted forest", Zuhair Murad presents proposed spells displayed by nymphs at night impregnated with stones, art deco and organic geometry. A repertoire in which the varied and intense color palette was the main surprise, composed of white, nude, pearly gray, Plum, olive green, covers and a wide range of Blues, dyeing of your enigmatic magic Woods and run in the form of roots the silhouettes of his models. Long party dresses or cocktail in the accented front necklines are featured and the necklines on the back are the notable players of the time. Emphasis on the shoulders highlighted, well defined and sensual female belts cuts "Mermaid", decorated by a crowd of shiny sequins and crystals. As material to highlight the Chantilly lace.
Gallery
Chanel: Runway
Source: www.forbes.com
Claude Montana Foto e immagini stock
Source: www.gettyimages.it
Dior Backstage Images & Details from Fall 2017 Couture …
Source: www.blogarama.com
12 best images about Gowns & Dresses on Pinterest
Source: www.pinterest.com
RUNWAY: Zuhair Murad Fall 2015 couture collection
Source: www.mylusciouslife.com
Liana Haute Couture Bridal 2013-2014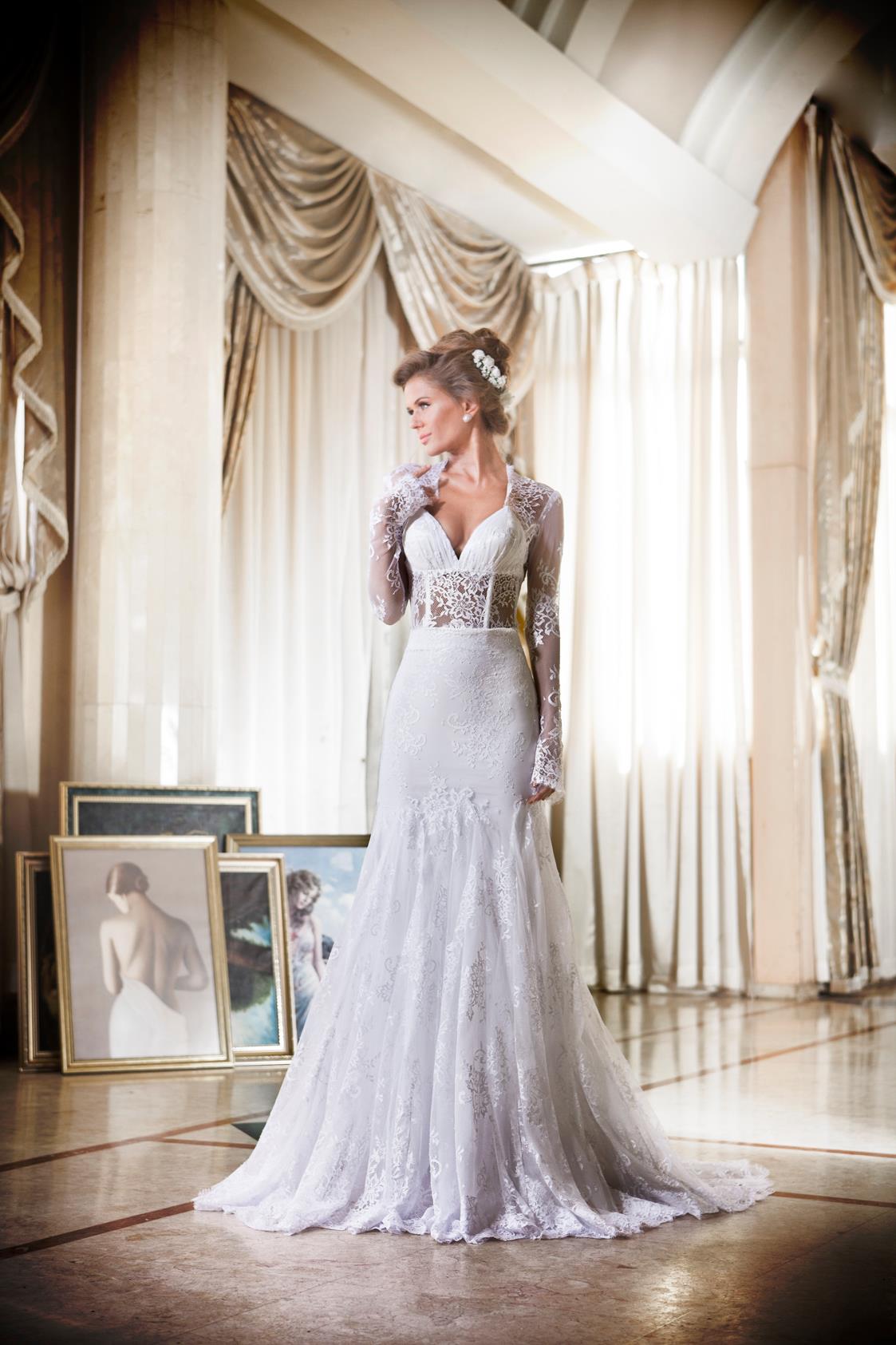 Source: www.fashiondivadesign.com
Zuhair Murad Haute Couture Fall 2014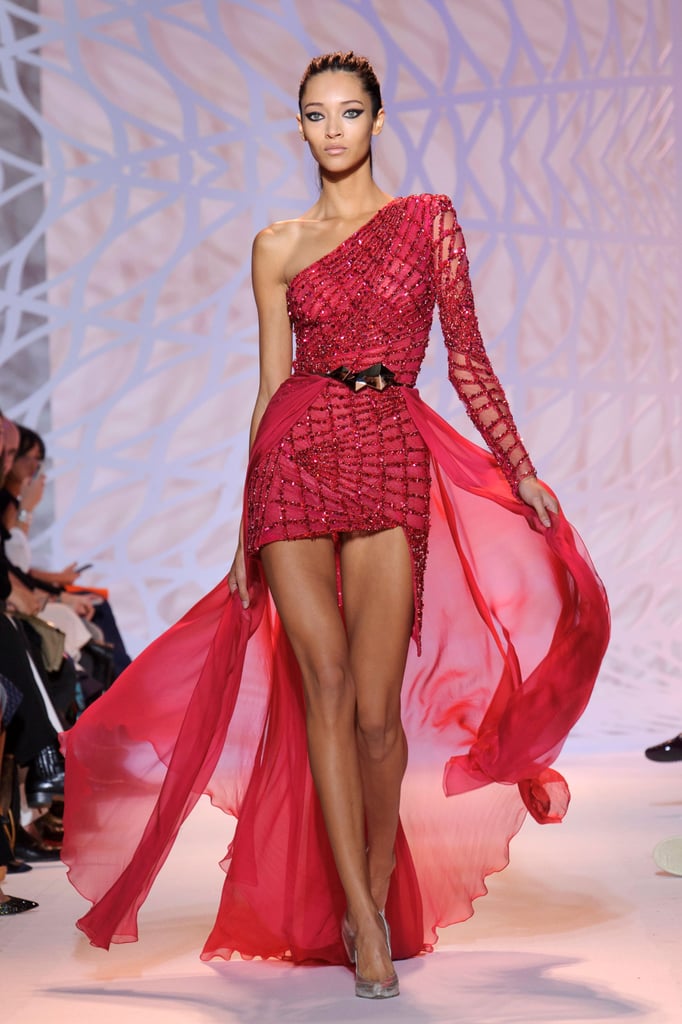 Source: www.popsugar.com
Atelier Versace / Haute Couture Fall/Winter 2014
Source: sosfashionalarm.wordpress.com
Zuhair Murad Haute Couture F/W 20131966 Magazine
Source: 1966mag.com
"Ziad Nakad Haute Couture Fall/Winter 2013-2014 Collection …
Source: www.pinterest.co.uk
RUNWAY: Zuhair Murad Fall 2015 couture collection
Source: www.mylusciouslife.com
jean paul gaultier
Source: thehautecouturelover.wordpress.com
Giambattista Valli: Runway
Source: www.forbes.com
JETSET Mag 04 Haute Couture Paris Zuhair Murad 2013 2014 …
Source: jetsetfashionmagazine.com
Christian Dior Parigi
Source: www.vogue.it
Christian Lacroix for Schiaparelli Haute Couture Fall 2013 …
Source: www.popsugar.com
Guo Pei Beijing
Source: www.vogue.it
Krikor Jabotian 2015 Spring Haute Couture Collection
Source: fashionbride.wordpress.com
Rihanna wears unbuttoned sheer shirt-dress to Chanel's …
Source: www.dailymail.co.uk
Chanel FW2011
Source: www.hautecouturenews.com